WEAVE
Elizabeth Chiles
Opening Reception: Friday, April 13, 7-10pm
Exhibition Dates: April 13 – May 20, 2018
Artist Talk: Sunday, April 29, 2:00pm
Color Workshop with Luanne Stovall & Elizabeth Chiles: Saturday, May 12, 10-3pm - RSVP duckduck@grayduckgallery.com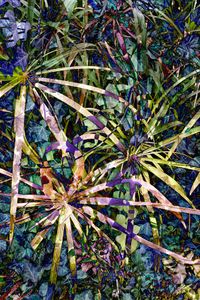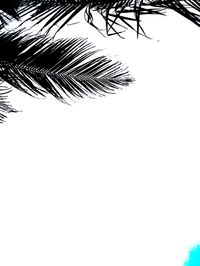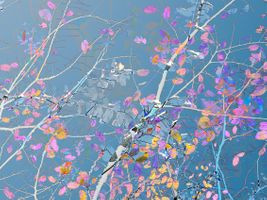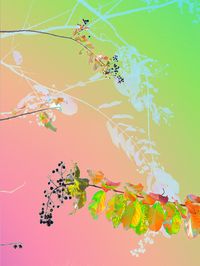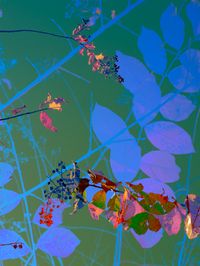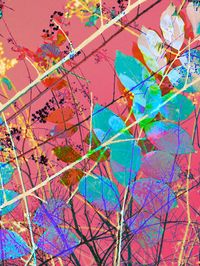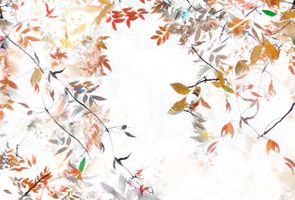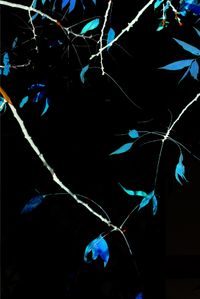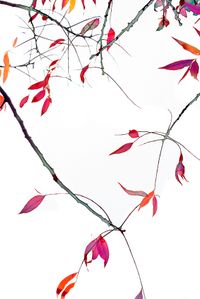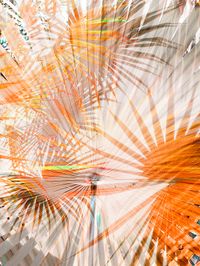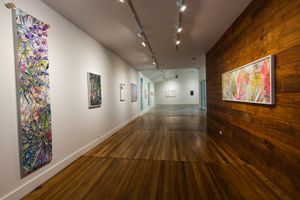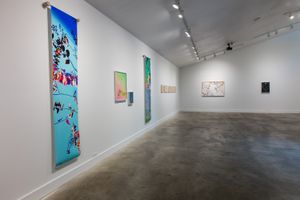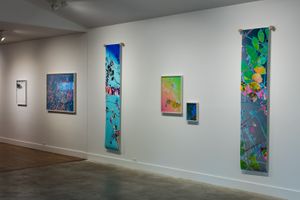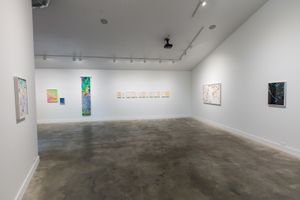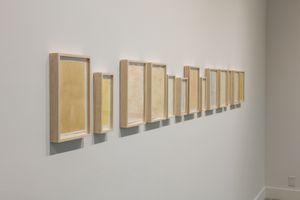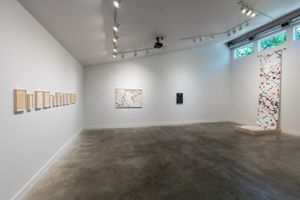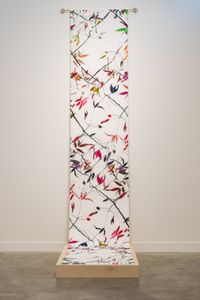 Weave is an exhibition that begins with a central question of how to express visually various points of intersection of our lives and the breath, light and time that holds them.
Works include natural pigment paintings made from wild flowers and grasses, and collages created from collections of images made as I move around an object, and then combine, reconfigure and shift them responding to the mind's eye. Their final formats are determined by their relationship to place-making; finding and creating meaning within an environment.
Weave's programs include a workshop and performance entitled SEED/BED (part of Fusebox festival), by Julie Nathanielsz, a dancer, whose shared questions around body, perception and personalized place-making has shaped my thinking about the work presented in Weave.
A poetry book release and reading will be held at The Contemporary's Laguna Gloria. A workshop exploring multi-dimensional color, co-taught with artist and color theory guru Luanne Stovall, will take place in May at grayDUCK.
Elizabeth Chiles spends a lot of time thinking about color and light. For her exhibition Weave at grayDUCK Gallery, she brings new paintings and collage that introduce her use of abstract color (color that is not representational, but based on perception, after image, and the effects of spectral light), as well as new formats, including wide formats that embrace the all encompassing nature of the panorama, and long formats that embrace two widely different but equally important references: sacred scrolls and wallpaper. During the run of the exhibition, dancer Julie Nathanielsz's response in the dialogue will take the form of a solo performance and workshop entitled SEED/BED that focuses on ways of looking and the positioning of oneself in space. The movement, litheness, and natural themes of Chiles' 2D works are accentuated by Nathanielsz choreography and activation of the exhibition space, which ultimately spills out of the gallery and onto East Cesar Chavez.