Tammie Rubin | Faithful
Opening: Saturday, November 12, 7-10pm
Artist Talk: Saturday, December 10, 2pm
Exhibition Dates: November 12 – December 18, 2022
Gallery hours: Saturday & Sunday 12-6 or by appointment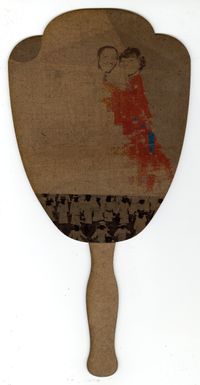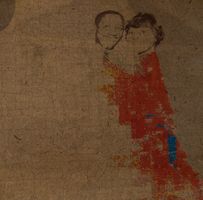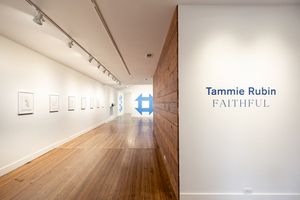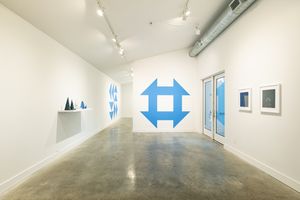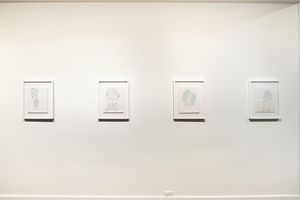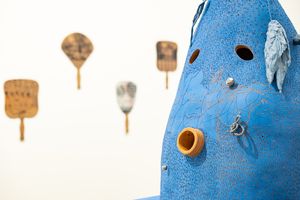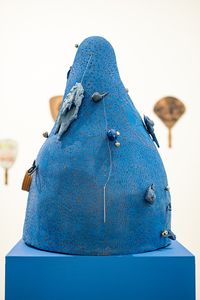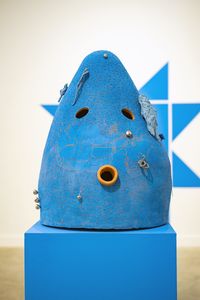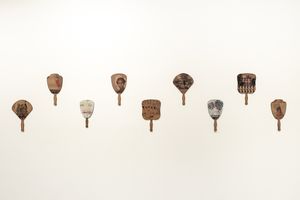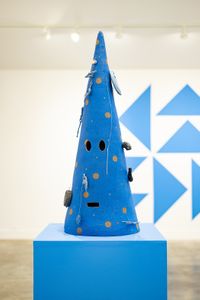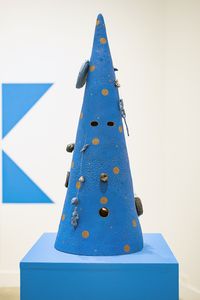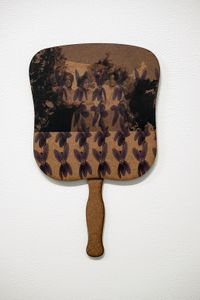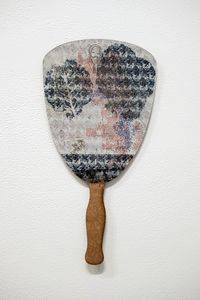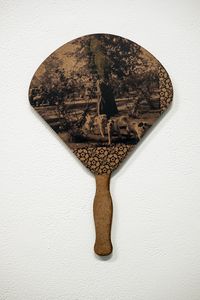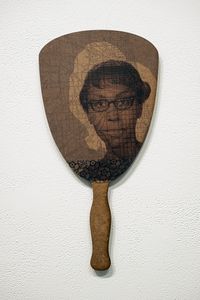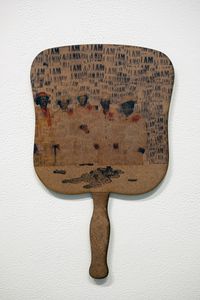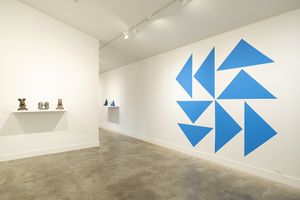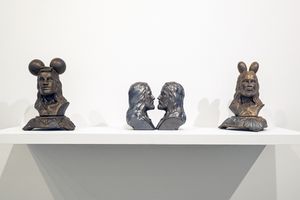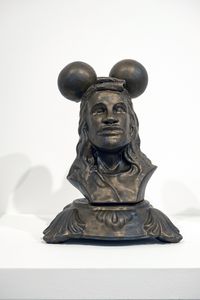 The exhibition Faithful contemplates faith as determined actions in place of passive belief. Rubin extracts images, symbols, maps, and creates visual codes that speak of Black American citizenry. In this new body of work, Rubin begins her plotted drawings and Masonite prayer fans by mining mundane family photos, very familiar images. Fusing photos with direct visual policies, happenings, or milestones that impact and interrupt the original perceived narrative. Rubin experiments with countering the deletion of Black Americans from narratives of Americana while playing with image deconstruction. The works display acts of faithfulness to "American life," despite the realities of negotiating a maze of institutional discriminatory practices such as redlining, economic isolation, and political and social inequality.
The painted symbols consider American freedom by referencing Underground Railroad quilt patterns. Used by enslaved Black Americans seizing freedom by organized escape, these patterns are emblems of American freedoms that are not collective of ensuring the personal welfare and happiness for all, but instead for the convenience of select groups. The quilt patterns evoke continual acts of watchfulness, preparation, ally-seeking, and escape. In contrast to the two-dimensional artworks, totemic-like sculptures permeate the space encompassing power, fraternity, anonymity, and pageantry. The sculpture surfaces are adorned with attached elements. Are they treasure or detritus, offerings of thanks, protection, or to ward off evil?
Rubin uses images, metaphors, and symbols to evoke the continual striving for freedom, autonomy, joy, and full citizenship.
Bio
Tammie Rubin (b. Chicago, Il) is an artist whose sculptural practice considers the intrinsic power of objects as signifiers, wishful contraptions, and mythic relics. Using intricate motifs, Rubin delves into power of objects with themes concerning mapping, Black migration, magical thinking, longing, and identity. Rubin is the 2022 Tito's Prize winner; her Big Medium solo exhibition is spring 2023. She received a BFA in both Ceramics and Art History from the University of Illinois, Urbana-Champaign, and an MFA in Ceramics at the University of Washington in Seattle. Rubin has exhibited widely, selections include Project Row Houses, Houston, TX., the Hessel Museum of Art at Bard College, Annandale-on-Hudson, NY., George Washington Carver Museum, Austin, TX., Mulvane Art Museum, KS., Indianapolis Art Center, Indianapolis, IN., The Houston Center for Contemporary Craft, TX., Women & Their Work Gallery, Austin, TX., & Rivalry Projects, Buffalo, NY. She's represented by Galleri Urbane, Dallas, TX., and C24 Gallery, New York, NY.
Rubin's artwork has received reviews in online and print publications such as Artforum, The Brooklyn Rail, Art in America, Glasstire, Austin American-Statesman, Austin Chronicle, Sightlines, fields, Conflict of Interest, Arts and Culture Texas, and Ceramics: Art & Perception. She founded Black Mountain Project along with fellow Austin-based artists Adrian Aguilera and Betelhem Makonnen, and she is a member of ICOSA Collective, a non-profit cooperative gallery. Born and raised in Chicago, Rubin lives in Austin, Texas where she is an Associate Professor of Ceramics & Sculpture at St. Edward's University.