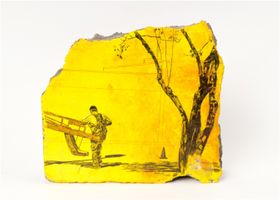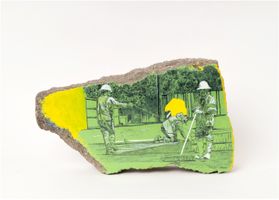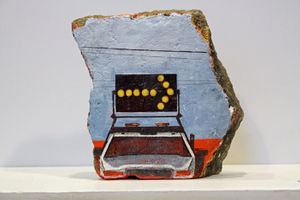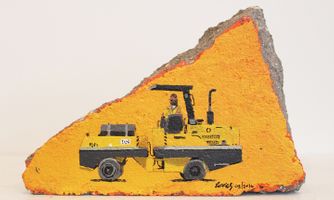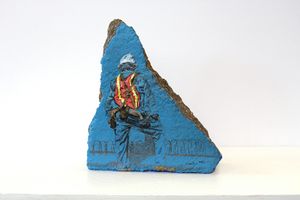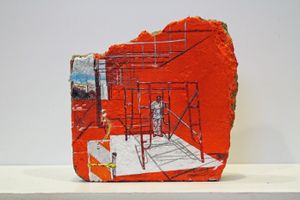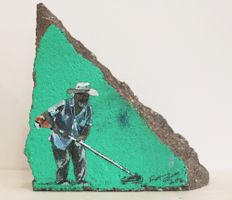 Raul Gonzalez is a multi-disciplinary visual artist from Houston who now calls San Antonio home. He received his BFA in Painting from the University of Houston and his MFA in Studio Art from the University of Texas at San Antonio. He also spent time studying Drawing at Washington University in St. Louis.
Raul Gonzalez began drawing at an early age and then took on painting at the age of 26. He is a self-taught dancer who draws inspiration from a range of pop cultural influences. His work's range includes realistic drawing, painting various printmaking techniques, performance, video, installations, murals, and curation.
His work has been shown nationally in group exhibitions and is included in a number of collections including the National Museum of Mexican Art (Chicago), McNay Art Museum (San Antonio), Mexic-Arte Museum (Austin), Capital One Financial Services (Plano), University Healthy System (San Antonio), the Romo Collection and others. He was a Hunting Art Prize Finalist in 2013 and 2014. In 2015, Raul won a monetary Award of Excellence for the Dave Bown Projects 2015 Semmiannual Competition. He completed the Chevron Houston Marathon in 2005 and has worked with Lee Jeans and Google.