Photo/Montage 12 x 12
A project by Rino Pizzi with: Teresa Elliott, Michael Anthony Garcia, Maya Lawrence, Catherine Lee, Emily Little, Graham Reynolds, Shawn Smith, DJ Stout, w. tucker, Peggy Weiss, Steve Wiman, Robert Ziebell
Opening reception: Saturday, February 24, 7-10pm
Exhibition dates: February 24 - April 1, 2018
Artist talk: Saturday, March 24 at 2pm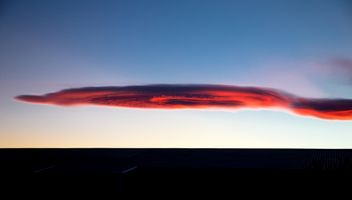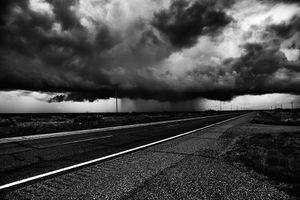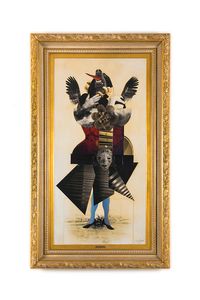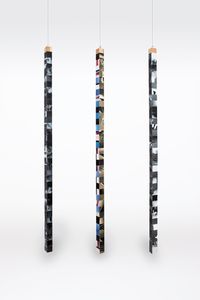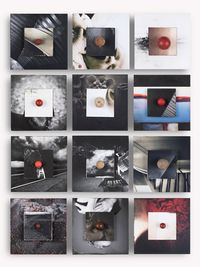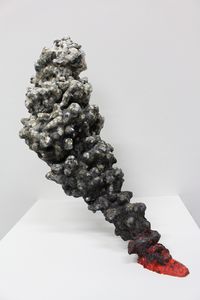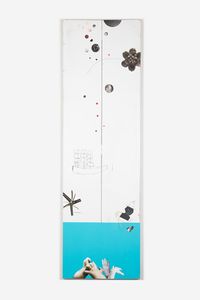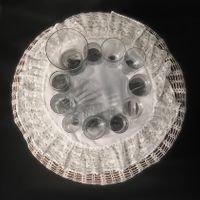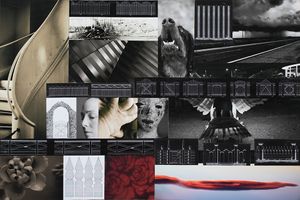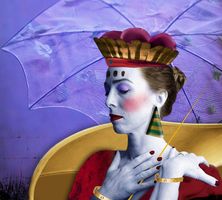 Photo/Montage (12x12) invites established, local artists to step out of their usual boundaries to engage in a complex dialog with a given concept. Each participating artist worked with the same set of twelve prints from Pizzi's recent photography to create a unique collage/assemblage using at least one element from all the twelve images, with no other restrictions or guidelines about form, size or aesthetic purpose. The collaborators involved are diverse in background and vision, and include visual artists Catherine Lee, Michael Anthony Garcia, Shawn Smith, Maya Lawrence, w. tucker, Peggy Weiss, and Steve Wiman; composer Graham Reynolds; graphic designer DJ Stout; architect Emily Little; writer Teresa Elliott; and photographer/filmmaker Robert Ziebell.
This project's purpose is to engage the ideas of established artists to develop twelve unique works based on the same set of twelve images from Rino Pizzi's body of work. It is an experiment in variations on a theme, as conceived and imagined through the eyes and aesthetic model of a diverse group of cultural leaders who have been encouraged to go beyond their specific media and establish an exchange with the medium of photography, which in this case was treated as raw material rather than complete works. Its focus will be on bringing together outstanding creative personalities in our community to engage in a conversation about art and collaboration.
Rino Pizzi has been promoting and producing unique collaborative work that challenged participating artists to explore different facets of their personal work for nearly a decade. From the publication of his collection of portraits "Objects of Affection" in 2009, followed by "The Mona Lisa Project" in 2011, transFIGURATION in 2013, and "ArtFiction" in 2016, Pizzi has furthered conversations on the nature of art history, memory, and the complex relationship of photography to other visual arts traditions. His collaborative projects have been shown in Museums and Galleries in Austin, Houston and Grand Rapids, MI, and were featured in the PBS documentary series "Arts in Context," directed by Karen Bernstein.