NOT ORIGINAL TO ITS LOCATION
Erin Neve & Sarah Sudhoff
Opening Reception: Saturday January 21, 7-10pm
Artist Talk: Sunday, February 19, 2pm
Exhibition Dates: January 21 – February 19, 2017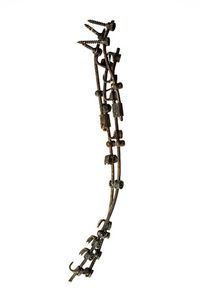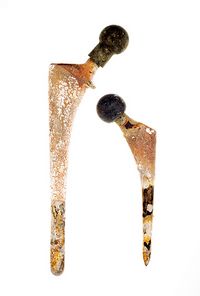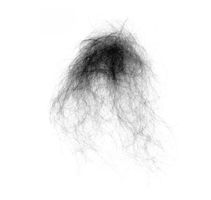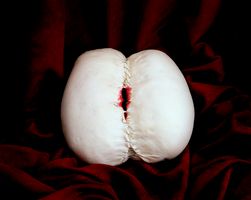 This exhibition brings together two photographers who dive into the human body through surgeries, implants and medical waste. Erin Neve uses her own experience with surgery to create her still lifes. Sarah Sudhoff explores the material that is discarded after an important history.
Erin Neve
In the series Suture, I build still-lifes as metaphors for human anatomy and surgical dissection. Using documentation of a personal past surgery as visual reference, I recreate the surgical scene as staged dioramas using draped fabrics and foodstuffs as material to resemble human flesh, internal organs, and abject post-surgical scenes. The images are visceral and seductive, oftentimes referencing the aesthetic of Dutch still-life paintings and vanitas as well as its tradition of contemplation on symbolic objects. I build these body-like objects out of bread-dough, honey, syrup, jam, and other food (food is an intimate extension of the body and contains repulsive and seductive qualities; food can dictate power in acts such as fasting, dieting, or celebration). In many photos in Suture, the bread-dough skin in punctured or sliced, and I attempt to repair the wound using imprecise and unsteady sutures with a needle and tread. Although the sutures are rough and crudely attempted, this act of reparation mirrors my attempt to heal my body through surgical intervention.
Bio
b. El Paso, TX
Erin Neve is a photographic artist based in the Washington DC area. Erin received her MFA in photography from The University of Minnesota, Twin Cities in 2012. She received her MA in philosophy in 2006 where she focused her research on Aesthetics and Photographic Theory. Her work has been exhibited nationally in Minneapolis, Chicago, Austin, and San Antonio as well as internationally in Beijing, China and Turku, Finland. Erin is currently Assistant Professor of Photography at Shepherd University.
Sarah Sudhoff
I am continuously fascinated by the residual histories of a particular object. In my latest body of work, Precious Metal, I explore medical implant recycling, a common practice for most crematoriums in the United States and abroad. As an environmentally conscious individual, I'm interested in the duality of a process which both conserves natural resources while at the same time gives new life to these otherwise discarded artifacts. By interrupting the reclaiming process, I preserve the history of a medical implant and highlight the unique markings left on its surface by both the body and the cremation process.
Bio
Sarah Sudhoff is an artist, photographer, educator and former photo editor for Texas Monthly and Time magazines. She served as Executive Director of the Houston Center for Photography. Just recently, Sudhoff opened Capsule Gallery dedicated to exhibiting contemporary photography and craft.
In 2012, Sudhoff was an artist-in-residence at Artpace, San Antonio, Texas and Anne Strainchamps interviewed Sudhoff on her series At the Hour of Our Death for a segment titled Minding Mortality for the NPR program To the Best of Our Knowledge.
Sudhoff holds a Master of Fine Arts in Photography from Parsons the New School for Design, NY and a Bachelor of Journalism from the University of Texas at Austin.