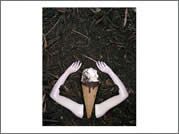 LONG TIME TO FORGET
Featuring the "Eyes Got It" winner
Hollie Brown
opening reception: friday, august 24, 7-9pm
exhibition dates: august 24 - september 9, 2012
During the 2011 East Austin Studio Salvador Castillo brought back the 2nd annual "Eyes Got It!" competition. Riffing on the ever-increasing number of reality television creative competition shows, this Austin-spun event featured a panel of local arts professionals offering critiques of artists' work in front of a live audience. After three rounds of increasingly tougher critiques, a winner was announced and Hollie Brown received a solo exhibit at grayDUCK. We are proud to feature Hollie Brown in her first solo show.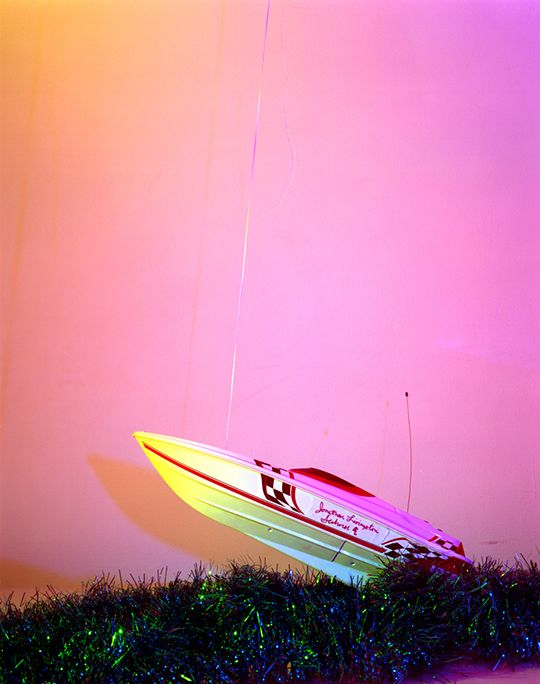 Hollie Brown
"At 67 years old, I can tell you this: I have lived a real happy, interesting, fun life; and not a whole lot of the things that I wanted to do that I didn't do. From racin' cars, to racin' boats, to jumpin' outta airplanes… doin' a lot of crazy stuff that I wouldn't do now, but I have all of the good memories…" –Garth Brown
Over the course of one year, I recorded stories told by my father, Garth Brown. Through an intuitive process of selecting significant objects from his stories and translating them into
nonsensical visual narratives, I reinterpreted his words into a series of constructed still lifes. The process was sort of like the game telephone, where a sentence is whispered to the person next to you and they whisper it to the person next to them and so on, creating an entirely new, usually laughable, sentence. By combining my images of these allegorical elements with my father's voice, I intend to showcase his colorful life and preserve my family's history and culture. Through this collaboration I have worked to create an intimate, yet relatable space that anyone can enter.
My curious and skeptical nature has allowed my work to transform back and forth, while trying to avoid a specific typology. In this current series, Long Time to Forget, I am interested in a number of things such as southern culture, memory's ability/inability, how an image is created because/for a story, and combining my clinical compositions with an intuitive slapstick quality. I was born in Beaumont, TX and recently graduated from Texas State University where I studied Photography and Painting. I am currently living in Austin, TX with open plans for the future.