Larry Graeber & Marilyn Jolly | When They Appear
Opening Reception: Saturday, March 23, 7-10pm
Exhibition Dates: March 23 – April 14, 2019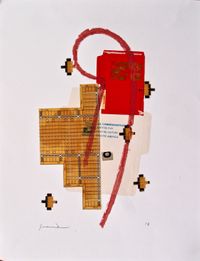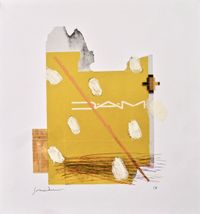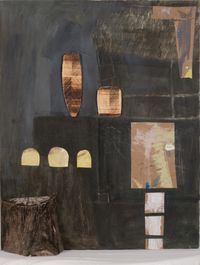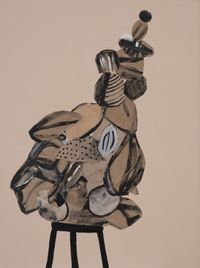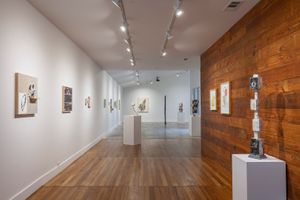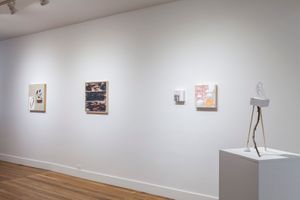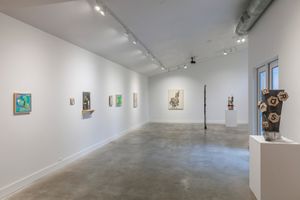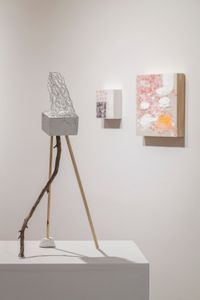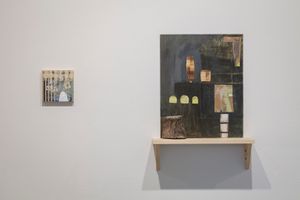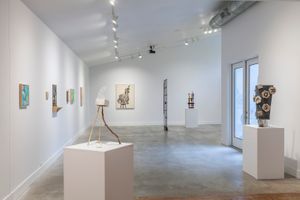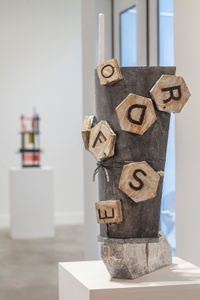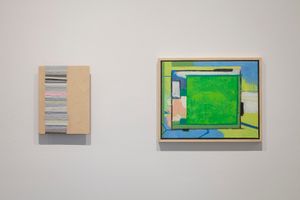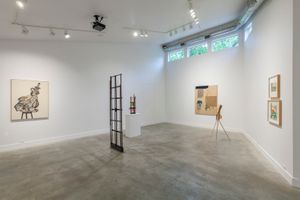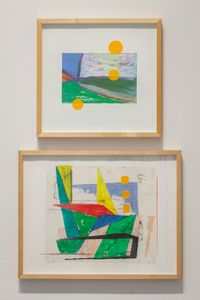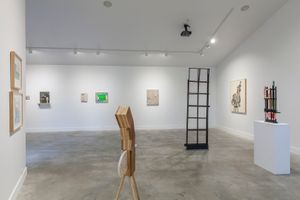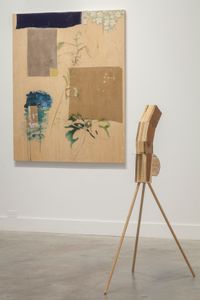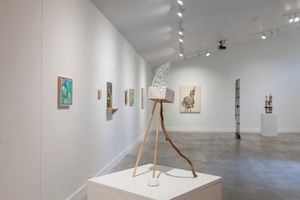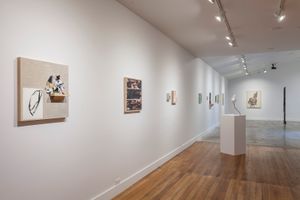 grayDUCK is proud to present "When They Appear," featuring Larry Graeber and Marilyn Jolly. The exhibition seeks to create a dialogue between the two artists and their relationship to time, space, and where we fit within it. The show includes sculpture, painting and mixed media collage. Both artists have a sensitivity to materials coupled with a willingness to explore different resources, processes and surfaces. Their interest is in seeing with one's own eyes, guided by the mind's eye, in a pursuit of a deepening personal vision.
Larry Graeber
After many years of practice, I trust a degree of empathy and understanding have found lodging in me. I am intrigued with the idea of approximations, even approximations of other approximations. I see this all the time as we relate one thing or another to each other. Although a work of mine may start with an initial idea I am always certain it is going to change, evolve and go through permutations that may or may not resemble the initial idea. It's exactly this phenomena, this discovery that intrigues me. Crafting work confidently and coherently is my ambition, so when viewed it can be accessible; intuitively and subjectively understood.
Marilyn Jolly
"I think 99 times and I find nothing. I stop thinking, swim in silence and the truth comes to me". -Albert Einstein
Buddhist teachings tell us the human mind is often a chaotic place where thoughts ping against each other, multiply and take on a significance out of proportion to their value. This activity is often to our detriment. We do not see our thoughts for what they are-electrical impulses that come and go. These ideas have been valuable to my thinking about my human condition, and inform the concepts of my art.
In my work, I deal with the awkwardness and uncertainty of being an imperfect being: aging, frailty of the body and mind. I am influenced by the Japanese concept of Wabi Sabi. It is an esthetic approach that embraces the idea of transience, the beauty of imperfection and evidence of wear and time. The materials I gravitate towards often reflect this.
I have been a dedicated gardener and garden designer for many years. The observation of seasons and the way a garden changes and evolves have made me witness to the idea of transience and the beauty of change. I gravitate to structure, organization and elements that suggest time in the way I see the natural and man-made world around me. The way light changes according to the season is of particular interest and is often manifested in my color palette and in the way structure is perceived and recorded in my work.
It is in those moments that I find myself alone in my garden or absorbed in the studio, observing, paying attention to details and form, light and shadow, a bird's song or even remembering those events, that I come closest to having a mind that is more present, less filled with thoughts of the past or future. My hope is to manifest this in my art while also maintaining a sense of humor and empathy about my/our human situation.