Henry Horenstein | ANIMALIA
Meet and Greet: Saturday, July 30, 5-7pm
Film Screening of Blitto Underground: Saturday, July 30 at 8pm
Exhibition Dates: July 30 – August 14, 2022
Gallery hours: Saturday & Sunday 12-6 or by appointment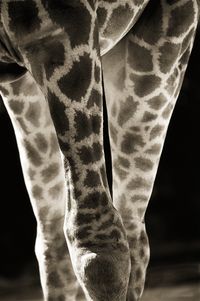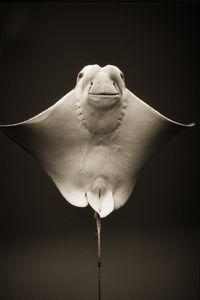 ANIMALIA: 1995 – 2001
As subjects, animals are close to perfect for a photographer, especially if they live in zoos and aquariums. If it rains, or if the light is against you, you can come back the next day. Your subjects can't go far. Not close enough? Wait until they ran out of grass in the far pasture and come to you. Miss the shot? They will swim back your way if you're just patient. Animals give no attitude, and they also require no model releases. Actually, strictly speaking, animals (even domestic pets) do need to be model released if you're using their image commercially, because the law considers them property.
So, I took the path of least resistance and shot only in zoos and aquariums. For a while, I billed myself as The Jewish Wildlife Photographer. I never shot in a jungle or underwater. Only where there was a food court, bathrooms, and WiFi.
When I started this series, I was more than a bit insecure about it. So many great (and not so great) artists had tackled similar subjects since the beginning of time. How could I presume to add to this daunting history? One thing I did not want to do was simply document my animals, so I chose not to shoot in color and not to show their environment. Rather, I choose to look closely and abstractly – to see my subjects for their inherent beauty, oddness, mystery. For this, I shot often with macro lenses and close-up filters, so I could get close, and worked with grainy, over-processed film and printed in sepia to give them an old-school, timeless feel.
Actually, I tried to shoot as though I was in a studio. Like an Irving Penn or Richard Avedon – simple backgrounds that make you really look at the subject, not its surroundings. Get close and you see the hair on an elephant's legs, an octopus's single eye, a cow nose ray's gull necklace. I admire photographers who can style or stage a subject to make their picture. But for me, what exists in nature trumps anything I can image. You can't make this shit up.
BLITTO UNDERGOUND
Film Screening: Saturday, July 30, 8:00pm and Tuesday, July 9, 7:30pm
Blitto Underground (2021) is a dive into Buenos Aires Bohemia, guided by a struggling club entertainer named Pablo Blitto Torre. It's about inclusivity, acceptance, and community—the community Blitto has built of his friends, fellow entertainers, and fellow "freaks," as he calls them.
Blitto's world of music, individualism, love, and self-expression on the margins is a fluid world and Blitto Underground embraces this fluidity in a verité style as it follows its characters wherever they go. One unexpected place Blitto goes is domesticity and humanity, as we follow the vegan Blitto to animal rescue work, dog love, and the warmth of his given family.
Bio
Henry Horenstein studied history at the University of Chicago and earned his BFA and MFA at Rhode Island School of Design (RISD), where he studied with legends Harry Callahan and Aaron Siskind.
Henry's work is collected and exhibited internationally, and he has published over 30 books, including several monographs of his own work such as Honky Tonk, Histories, Show, Animalia, Humans, Racing Days, Close Relations, and many others. His next monograph Speedway72, which features photographs made 50 years ago, will be published in 2022. He has also authored Black & White Photography, Digital Photography, and Beyond Basic Photography, used by hundreds of thousands of college, university, high-school, and art school students as their introduction to photography. His Shoot What You Love serves both as a memoir and a personal history of photography over the past 50 years.
In recent years, Henry has been making films: Preacher, Murray, Spoke, Partners, and Blitto Underground, which premiered in 2021. He is currently in production on Where Everybody is Somebody, a film about Cajun Louisiana.
Henry is professor of photography at RISD and lives in Boston.