Guest Curator - Wayne Alan Brenner
Featuring: Kaci Beeler, Kristin Hogan, Katy Horan, Katy O'Conner & Katie Rose Pipkin
opening reception: saturday, april 6, 7-9pm
exhibition dates: april 6 - may 5, 2013
"There's no race to the finish line here, not really, because art – like life – is more about the journey itself. And these five artists offer an array of delights from their own journeys to improve the mindscape, the visual experience, of everyone's runaway lives: Kaci Beeler's realistic oil-on-canvas renderings of desserts from local culinary hotspots; Katie Rose Pipkin's detailed pen-and-ink illustrations of fables renowned or obscure; Katy Horan's delicate and eerie lacework portraits; Katy O'Connor's brightly colored splashes of everyday existence; Kristin Hogan's fanciful 3-D fabrications of Our Cephalopod Friends … These are creations worth running to see, a curated rush of diverse wonders from five Austin-based "K"s of our very human race.
– Wayne Alan Brenner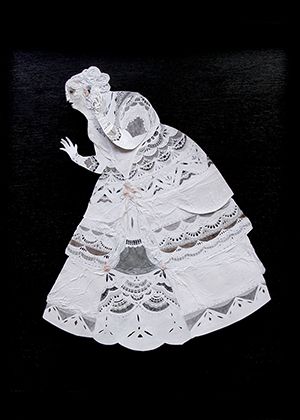 Katy Horan
My work examines female roles and representation found throughout history, art and mythology. I pull from a variety of sources, using mixed references and visual fragments to build new variations of familiar figures. My hope is that the image will be at once identifiable and ambiguous, inviting the viewer's own imagination and past experiences to inform their interpretation.
Research plays a large role in my work. I derive visual reference and ideas from film, literature, the Internet and countless other sources. I then filter and combine fragments of imagery and information absorbed from this research through an intuitive process. This allows me to explore subject matter and interests that range from Victorian spinsterhood to Renaissance portraiture to the archetypal witch figure. I also work to incorporate imagery from the books and movies that affected me as a child. By working organically, and moving between repetitive detail and loose experimentation, I am able to bring these varied sources together as singular characters.
Form, detail and gesture are also important aspects of my work. Solitary figures allow more focus on their interior structure and detail, which I intend to hold as much interest as the character itself. Historical costume has long interested me, and I use these inner details to reference varied eras of dress and decoration. Similarly, I use my character's postures and gesture to explore those found in art history and illustration. While external research informs each piece's narrative and concept, emphasis on form, detail and gesture inform its execution.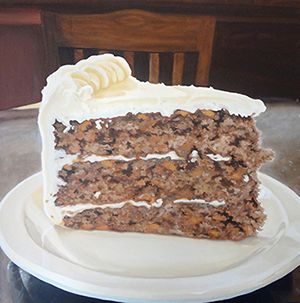 Kaci Beeler
I strongly believe in creating the work you want to exist: the work you would like to see when you walk into a gallery or a theater. To put it simply, I paint what I like. I paint what makes me happy.
I like the contemporary accessibility of art. I contend that art is of benefit to anyone who is actively willing to find benefit. The improviser in me makes me want to engage my audience, whoever they may be, and in that respect I think my work is very open. I sincerely believe that I can bring art into the world that people can find inspiration, purpose, and joy in.
Kaci Beeler holds a BA in Art from St. Edward's University summa cum laude. She has been fortunate to receive several awards including an Austin Critics Table Award (2010), a B. Iden Payne for Outstanding Work in Improvisational Theatre (2009), and a Still Water Foundation Grant (2008). Her artwork has been featured in Saveur Magazine, Time Out New York, Eater.com, and on EatMeDaily.com. Kaci is the Director of Design at The Hideout Theatre in Downtown Austin and the design director for the Ladies Are Funny Festival (LAFF) and the Out of Bounds Comedy Festival.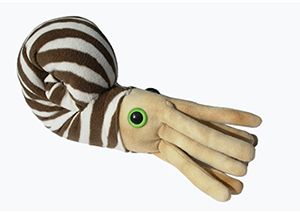 Kristin Hogan
I'm often asked where my interest in cephalopods comes from, and my earliest memory of squid enchantment was the Disney World ride "20,000 Leagues Under the Sea". My interest in sewing comes from wanting to make my own Halloween costumes as a kid. I have had no formal training in sewing, just the luck of inheriting my grandmother's Singer and a lifelong interest in experimenting. I began Squid Friends in 2006 when I wanted a plush squid and found that no one was making them. Since then, I try to add a new nautical friend to the family every year. I enjoy using both new and thrifted fabrics. Cephalopods bring me great joy, and it's been nice to see others share that joy when they see my work. It's like getting a big tentacled hug.
Kristin A. Hogan graduated Cum Laude from the Savannah College of Art and Design in 2001 with a double major BFA in Sequential Art and Video/Film. She received the Outstanding Achievement in Sequential Art award upon graduation. Kristin has been working in the arts in Austin since 2002.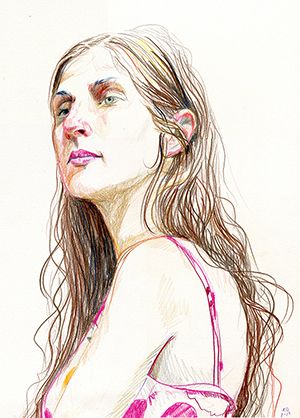 Katy O'Conner
I have always wanted to make a suite of portraits from life but have talked myself out of the idea for a variety of reasons. The allure of drawing people with pencils/markers/whatever was finally too strong for me. It is old fashioned, but still the most human way to record a person visually. And I love the meditative aspect of being completely in the moment, recording time while putting together marks that make a picture and solve a puzzle.
Katy O'Connor is an artist and animator living in Austin, Texas. She received her MFA in painting from the University of Texas in 1999. Her figurative paintings and drawings have been exhibited at the Austin Museum of Fine Art, Arthouse, D Berman Gallery, Dallas Contemporary Art Center, as well as in the quarterly magazine, "New American Paintings."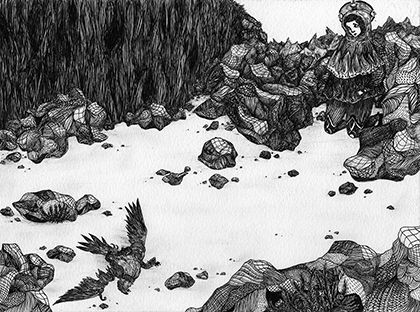 Katie Rose Pipkin
Much of my work deals with fragments, remnants, what is left after. I am interested in natural forms that last beyond their initial life-shells, bones, leaves, husks - but also in that which was never alive, but which holds an importance granted to it. As collectors of objects, humans imbue these neutral spaces with their thoughts, concern, love, and hatred. They become mirrors for greater truths or grander evils. Because of this focus, memory serves an intractable role in a great deal of my work. A thing can become precious because of the memories associated-often, we hide these things, keep them safe and locked away only for our eyes. However, there is a great inability of human systems to correctly store and remember, that which is precious. Each time we access a memory, we erase some of its truth; the story changes, just slightly. The safest memories are stored in the mind of an amnesiac. I am fascinated by this act of decaythe inevitable rotting of all we hold sacred.
I am also interested in rebuilding these remnants, in pulling from them a past, or fantasized, reality. We record into all things. Couches sag in the shape of our repose, shoes wear the patterns of our days, and walls vibrate as we speak, changing. Even a thought, unuttered, cannot exist without altering a physical space - our neurons have been realigned. Nothing is invisible. It is merely a matter of finding these cracks, holes, and alterations in course; and casting their negative, finding their truth. I am interested in working along these fault lines.