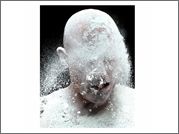 Collaborative works by Hector Hernandez and William Hundley
opening reception: friday, may 11, 7-9pm
exhibition dates: may 11 - june10, 2012
Fugue is an altered state of consciousness in which a person may move about purposely and even speak but is not fully aware. Dissociative fugue usually involves unplanned travel or wandering, and is sometimes accompanied by the establishment of a new identity.
In this exhibition, Hector Hernandez and William Hundley combine efforts in a continuation of their collaboration that began with Identity Crisis (2011, grayDUCK Gallery).
"We attempt to work independent of personal taste by allowing input from the other. We have tried to remove our own history of creation, to disassociate from our previous work, in an effort to free up space for something new to emerge."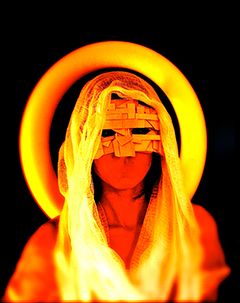 Hector Hernandez
Hector Hernandez is a mixed media artist, photographer and installation artist. He was born in Larado, Texas, lives, works and curates in Austin and has exhibited nationally and internationally. He is also the creator of the art blog "Art Czar".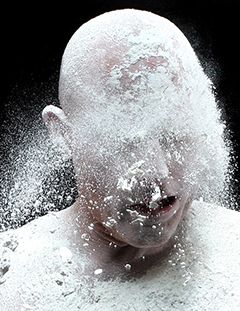 William Hundley
William Hundley is a multi-media artist born in St. Paul, Minnesota and currently living and working in Austin, Texas. Hundley was the recipient of the Juror's Choice Award for the 2007 Texas Biennial and was included as part of New American Talent 22 at Arthouse at the Jones Center that same year. He has exhibited in New York, LA, Seattle, Chicago, Mexico, Berlin and Texas. He hopes to one day make art on the moon.