DOING WORK
Raul Gonzalez
Opening Reception: Saturday, November 4, 7-10pm
Exhibition Dates: November 4 – December 3, 2017
Artist Talk: Sunday, December 3, 2pm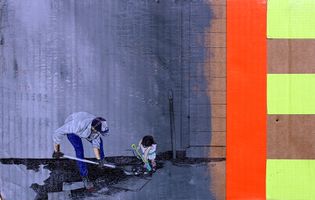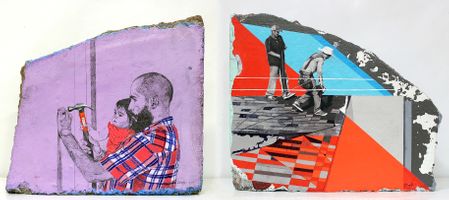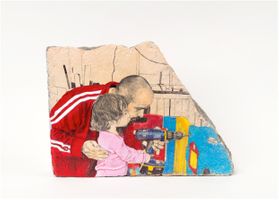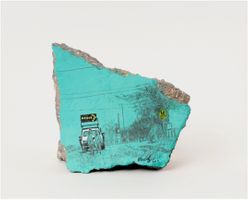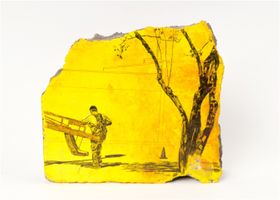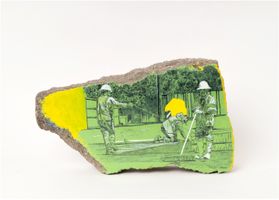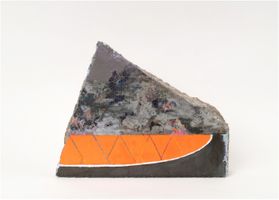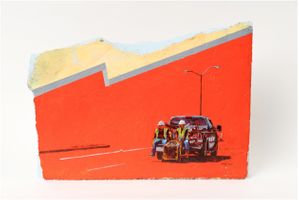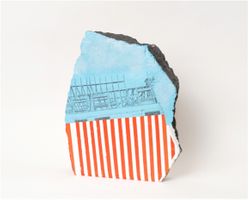 One way to resist racism and stereotyping is to give people an alternative viewpoint. DOING WORK is a presentation of two bodies of paintings and drawings that were created to help shift public perception of working class immigrants and the role of stay-at-home fathers.
First, a series of detailed mixed-media drawings on painted concrete fragments and other construction site objects reflect sentiments of the working class, immigrants and current events. Individuals are often underpaid, under privileged and over worked because of their immigration status or ethnicity. This is my way of paying respect to those who build and otherwise improve our cities.
The second series consists of drawing-painting combinations that share my experiences being an artist and full-time dad to two daughters. Fathers are far too often portrayed as clueless parents and nurturers. I want to show what being a dad is like for me. I take the time to make sure our daughters are raised and mentored in a way that builds their character and confidence.
Now that I am a parent, my artwork gives me a better understanding of my parents. My mom, who passed away two and half years ago, was a stay-at-home-mother and babysitter for most of her life. My dad, who is 62, still works construction 40-48 hours a week and puts in overtime at various weekend jobs so he can send money to family back in Mexico. Some people learn about culture, traditions or languages from their parents. I mostly learned about work.
The exhibition will include three dance performances that embody both the narrative and emotional expression that I cannot capture within the drawings and paintings. The dances blend ideas of abstract expressionism with pop culture, electronic dance music and werkin it.
Doing Work is supported in part by the National Association of Latino Arts and Cultures, the City of San Antonio Department of Arts & Culture, and Southwest Airlines through a grant from the NALAC Fund for the Arts.