CURRENT AFFAIRS
Rachel K Bury & Zack Ingram
Opening Reception: Saturday, May 7, 7-10pm
Exhibition Dates: May 7 – June 5, 2016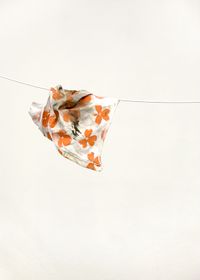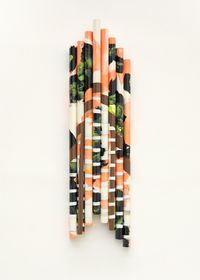 Current Affairs explores the dichotomy of looking to the future and exploring your past. Rachel K Bury is investigating the future with her unconventional paintings and science fiction attractions. Zack Ingram's work touches on how his past and ancestors affect him and his process. Both artists are dexterous, inventive sculptors that use material and paint in innovative ways.
Rachel K Bury
Through these painterly sculptures, I seek to create an awareness of the in-between space, a space of difference and sameness, of experience and of passage. While making these pieces, I was influenced by Science Fiction, Post-Minimalism, and phenomenology. I am interested in creating shifts between abstraction and perception, a seemingly familiar experience in an invented scape.
Inspired by the alternative realities found in science fiction film and literature, I work in reverse on clear plastic, layering paint to create abstracted one-dimensional images that are then transformed into three-dimensional structural paintings. By abstracting the picture plane into individual curved "Tubes" that are then joined back together to create a three-dimensional image, I am creating a model of what could possibly be.
While the structural component creates dimensionality, the one point perspective conveys a sense of movement and space. This illusion of space that was widely used during the Renaissance period becomes altered through the curve of each tube. In science fiction, the corridor often conveys the vast size and reach of space. Building on that by utilizing one point perspective to create images of corridors, I am interested in the transitional experience of moving through that space, moving in-between point A and point B.
Rachel K Bury was born in Eureka, California, and lives in Austin, TX. She received a Bachelor of Arts in Studio Art from Humboldt State University in 2008; a Post-Baccalaureate Certificate from the School of the Art Institute, Chicago in 2011; and a Master of Fine Art in Painting from Cranbrook Academy of Art in 2014. Her work has been shown at Lullwood Group in San Antonio, CB1 Gallery in Los Angeles, Galerie Camille in Detroit, Cranbrook Art Museum in Bloomfield Hills, MI and Sullivan Galleries in Chicago. She was published as a Juror's Selection in New American Paintings MFA Annual No. 105 in 2013.
Zack Ingram
This body of work uses symbols of masculinity and power to examine my upbringing in the Deep South, as well as the relationship between labor and the men in my family. Born into a lineage of truck drivers, carpenters, and farmers, I think about where I see myself in that history, as both an artist and the last carrier of the family name.
I gravitate toward materials and surfaces that can collapse or act as their own burden, and use those qualities to deviate from the systems I set up for them – an image spills past the frame it was meant for, a steel beam leans over as if it's about to fall. The physical and emotional instability in these objects reflect my shortcomings as a builder and reinforce the fact that I'm speaking to an experience that I ultimately know nothing about.
Originally from Jackson, MS, Zack Ingram is an artist living and working in Austin, TX. He graduated with a BFA in Printmaking from Maryland Institute College of Art in 2014 and is currently an MFA candidate in Studio Art at the University of Texas. He has collaborated on publications with Project Space in Vancouver and Dolphin Press in Baltimore, and his print and sculpture work has been shown nationally in exhibitions throughout Baltimore, Philadelphia, Austin, and New York.