CAPIROTADA: Of a Personal Nature curated by Los Outsiders
Exhibition Dates: October 2 – November 1, 2020
Gallery hours: By appointment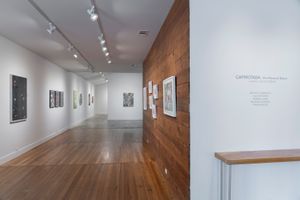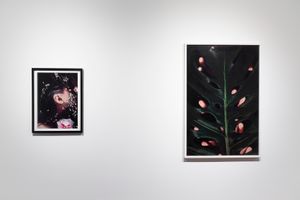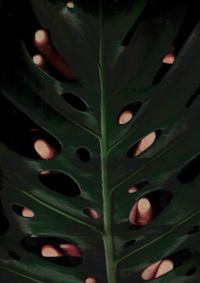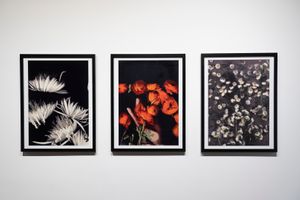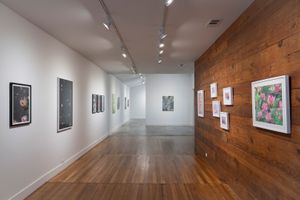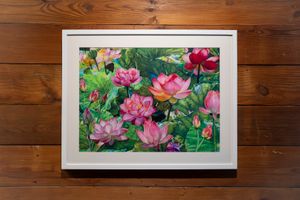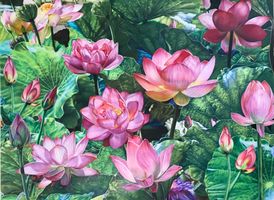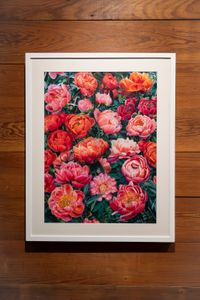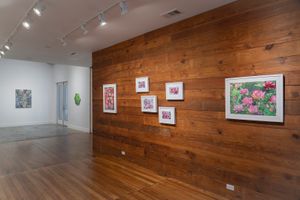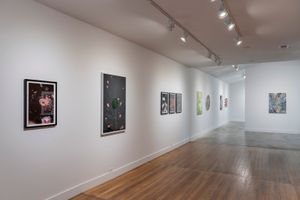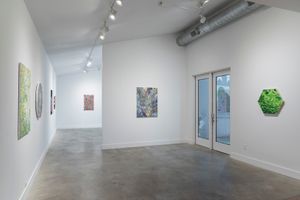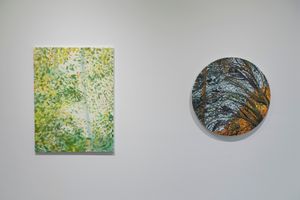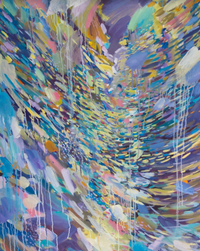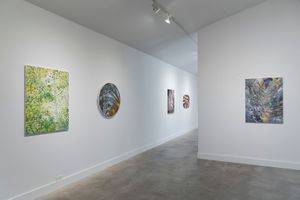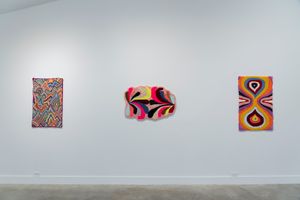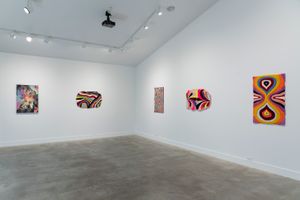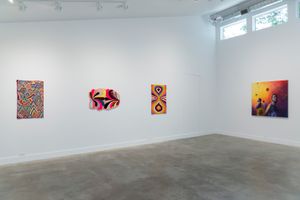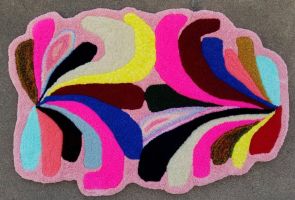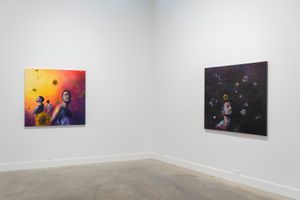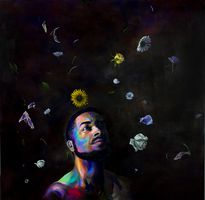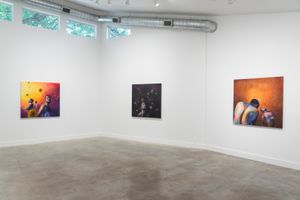 Featuring work by: Rachel Comminos, Julie DeVries, Soomin Jung, Paloma Mayorga, Ryan Runcie
Capirotada is a delicious Mexican bread pudding concocted from a wide variety of nuts and fruits with syrup-soaked bread. In a similar vein, the Los Outsiders' curated exhibition, CAPIROTADA: Of a Personal Nature, collects a varied group of artists that we originally shared with each other for consideration, having no specific curatorial objective in mind. Instead, we began with an interest in highlighting exciting artists some of us had not had a chance to work with before.
However, during our virtual studio visits, the syrupy bread--in the form of serendipitous connections between the artists' work and practices--congealed into genuine dialogues about self-reflection, meditation, and communing with nature through art. The artists of CAPIROTADA bridge the ideas of the individual in search of solace in a natural world, and our place in the bowl of pudding.
Bios
Rachel Comminos is a visual artist based out of Harlingen, Texas, focusing in textile work and design. With a Bachelor of Arts in Studio Art from the University of Texas at San Antonio, Comminos began to seriously explore the fiber arts as a medium when she was pregnant with her son, integrating the idea of traditional femininity into her art practice through materiality. Organically "painting" with yarn, transforming her ideas and emotions into physical objects provided a comfort within her day-to-day chaos. The preciousness of the material, the idea of creating something out of nothing, and the tactile qualities of the tapestries are the driving force behind Rachel's creativity within this body of work. Her connection to objects presents itself through attention to detail in the formal elements. The additive and subtractive nature of drawing with fibers provided the artist freedom to build objects precious to both the artist and the viewer. Comminos' work can be found in private and public collections, such as the Texas National Bank, and she has exhibited throughout the state of Texas.
Artist and educator Julie DeVries lives in Houston with her husband and daughter. Her work includes painting, sculpture, drawing, collage, and performance. DeVries has been exhibited in both commercial and non-profit spaces. She received her BFA from the School of the Art Institute of Chicago focusing on painting and Latin American art history, and went on to earn her MFA in painting and drawing from the University of Houston. She currently teaches art at Lone Star College and is represented by Jonathan Hopson Gallery in Houston.
Soomin Jung was born and raised in Seoul, South Korea and moved to San Antonio, TX in 2002. She has an MFA degree in Drawing and Printmaking from the University of Texas at San Antonio. She is known for her meticulous colored pencil and graphite drawings, and her use of vibrant colors. Currently, Soomin is an art instructor at Texas State University in San Marcos, TX. She has exhibited internationally and throughout the United States and Canada. Her exhibition history also includes solo and selected group shows such as Hunting Art Prize, Texas Biennial, Texas National, International Drawing Annual, Bradly International Print and Drawing Exhibition, Texas Draws, CPSA Annual international drawing exhibition and conference 2018 (Best of the Show), and New Texas Talent. Soomin's work is in number of private and public collections including the University of Texas at San Antonio Art Collection, City of San Antonio Art Collection, and Independence Bank Collection.
Paloma Mayorga is an interdisciplinary artist and independent curator and has exhibited her work throughout Texas. She earned a B.A. in Painting from the Sarofim School of Fine Arts at Southwestern University in 2010, and has gone on to receive the Emerging Artist Award from the Emma S. Barrientos Mexican American Cultural Center in 2015, Best Visual Artist by the Austin Chronicle 2017 Reader's Poll, and Southwestern University's 18 Under 40 Award for 2020. Most recently, she participated in The Contemporary Austin's 2019 Crit Group and was selected for the #BBATX 2020 Residency.
Ryan Runcie's work is a tenuously balanced play of color that pulls viewers in from afar before asking them to see with new eyes - cultivating a shift in perspective. It is meant to be a comforting engagement that blurs social lines and gives us permission to make mistakes while engaging strenuous and often temperamental questions with a lighthearted initiation.
Ryan Runcie is a bi-racial, first-generation American artist whose inspirations come from his study of philosophic beliefs and experiences that ultimately change how we value others and ourselves. He graduated from Texas State University with his Bachelor of Fine Arts in 2016. He has created work for The City of San Marcos, Endeavor Real Estate, Capital Metro, DCS Corporation, and local non-profit organizations.
He is a studied color theorist and prolific artist. The study has helped him to constantly push his evocative artwork using color in a way that inspires the viewer to think more universally. His portraits are inviting and expressive — dissolving the stigmas that skin tones initially register in our minds.
Los Outsiders, the Austin based curatorial collective, began in 2007 when Jaime Salvador Castillo, Michael Anthony García and Hector Hernandez met exhibiting work in Mexic-Arte Museum's "Young Latino Artists 11: Juventud Desenfrenada." With the addition of Robert Jackson Harrington in 2014, Los Outsiders broadened the scope of their creative endeavors. Collectively, Los Outsiders develop platforms for artistic dialog curating group exhibitions with local, national and international artists. CAPIROTADA: Of a Personal Nature curated by Los Outsiders