Cande Aguilar | Seagulls don't sound like pigeons
Opening: Saturday, October 14, 7-10pm
Exhibition Dates: October 14 – November 19, 2023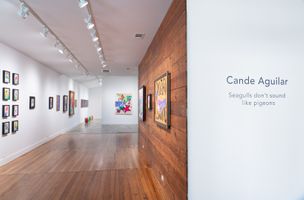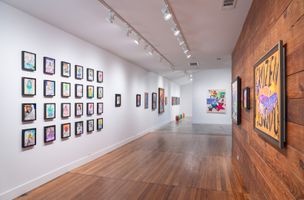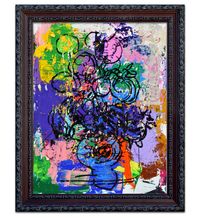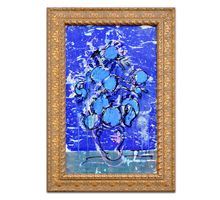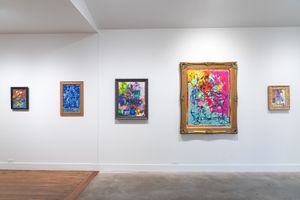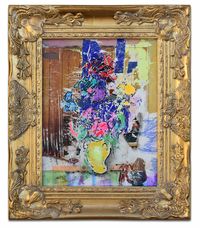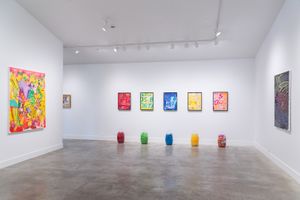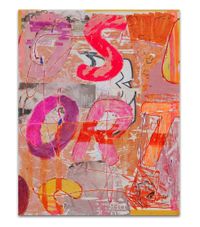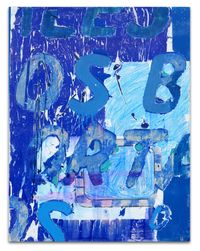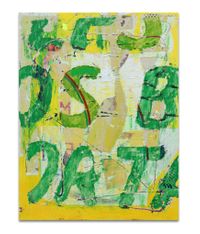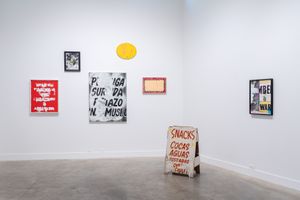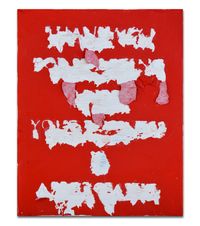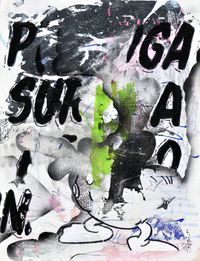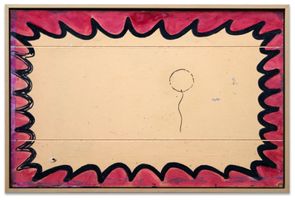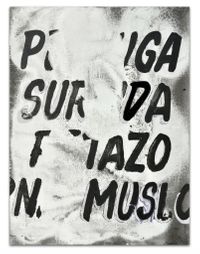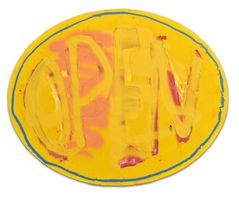 Cande Aguilar's art is inextricably linked with the culture, people, and imagery of his hometown of Brownsville, TX. A self-taught artist, Aguilar forged his unique style called "Barrio Pop" from the landscape of La Frontera.
Born into a family of creatives that performed Conjunto music, Aguilar had an early career as a professional accordion player. The presence of a plethora of cultural influences—from Eastern and Central European polka to Spanish lyrics with indigenous Nahautl roots—in the Conjunto tradition continues to underscore his artistic practice today.
As a visual artist, Aguilar approaches his work with the same polyvalent priorities—mining childhood innocence, the canon of art history, and the rich culture of La Frontera. His "Barrio Pop" style remixes marks of graffiti artists, folks aesthetic of Mestizo Arte Popular, Texan greats like Robert Rauschenberg, tricksters like Marcel Duchamp, and still others in one visual plane.
Aguilar's sources are the product of careful observation and a conscientious ability to recognize the significance in the often overlooked. His work nods to the "Rasquache" movement, where Chicano artists repurposed modest materials and basic styles to give expression to populist artistic priorities. Aguilar pays special attention to language and lettering, drawing from the rich legacy of sign painting at the border.
His work has been exhibited at The Brownsville Museum of Fine Art, Craighead Green Gallery & Kirk Hopper Fine Art in Dallas, K Space Contemporary in Corpus Christi, TX, The Painting Center in New York City, Studio Apothiki in Cyprus and the Texas Biennial 2017 in Austin. And his work is in the collection of The Cheech Marin Center for Chicano Art & Culture at the Riverside Art Museum.