Ana Esteve Llorens | SPACE IS A REALITY
Opening Reception: Saturday, January 11, 7-10pm
Exhibition Dates: January 10 – February 23, 2020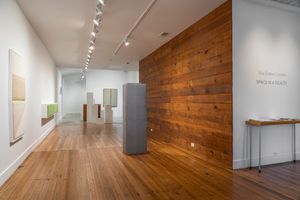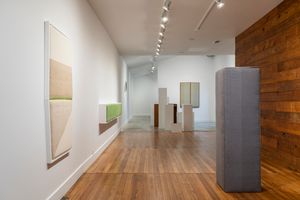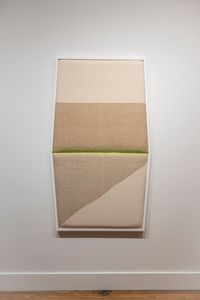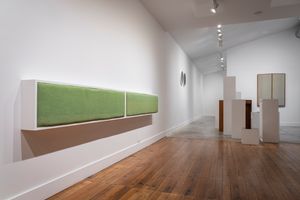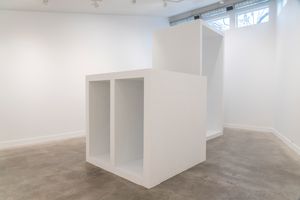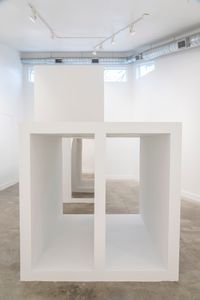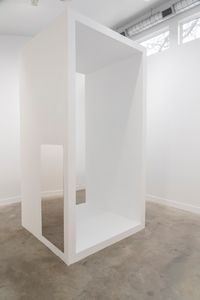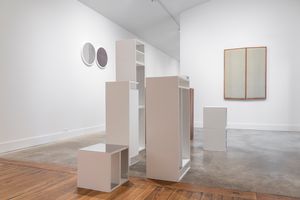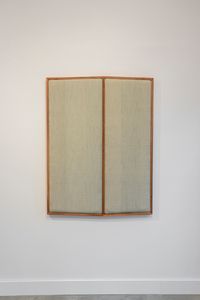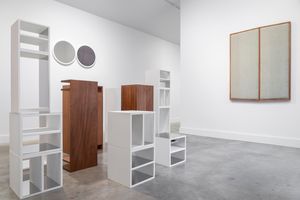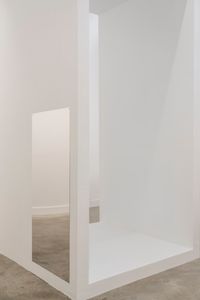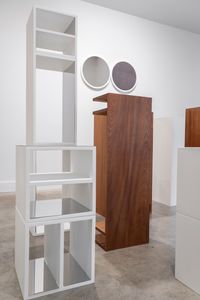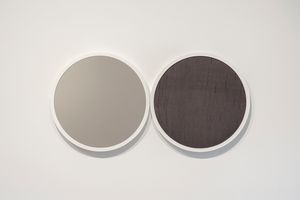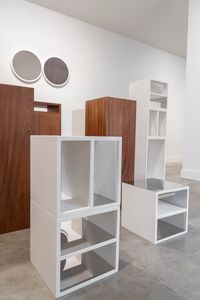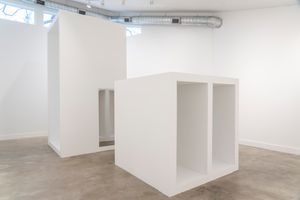 By means of sculpture and installation Spanish artist Ana Esteve Llorens presents a new group of works that enquire about the reality of space as a sensory experience. Utilizing natural and manufactured materials, craft techniques and industrial processes, the artist engages with different methods of production and with a local and international community of Makers.
Within each work, the conversation between art, craft and design is expanded. Space is a Reality continues and deepens the artist's research on recurrent concepts such as time, place and perception, and the relationship between memory, abstraction and the process of making.
This exhibition is supported in part by the Cultural Arts Division of the City of Austin Economic Development Department.
Ana Esteve Llorens was born in Valencia, Spain and has been living, intermittently, between Spain and the US since 2005. She holds a Master of Fine Arts in Sculpture and Extended Media from Virginia Commonwealth University, and a Master of Arts and a B.A. from Polytechnic University of Valencia, Spain. Prior to her Art career she was trained as an Engineer and received a Telecommunication degree from Higher Polytechnic School of Gandía, specializing in Image and Sound. She worked as an engineer for four years, in Wolfsburg and in Madrid. Both, her scientific and artistic education inform her studio practice. In her installations and sculptural pieces craftsmanship and technology combine in the treatment of classical and industrial materials to link and expand the syntax of sculpture.
Ana Esteve Llorens | EL ESPACIO ES UNA REALIDAD
A través de la escultura y la instalación, la artista española Ana Esteve Llorens presenta un nuevo grupo de obras que indagan sobre la realidad del espacio como experiencia sensorial. Utilizando materiales naturales y manufacturados, técnicas artesanales y procesos industriales, la artista se sumerge en diferentes métodos de producción y colabora con una comunidad local e internacional de productores.
En cada pieza, la relación entre arte, artesanía y diseño es expandida. El espacio es una realidad continúa y profundiza la investigación de la artista sobre conceptos recurrentes en su trabajo como el tiempo, el lugar, la percepción, y la relación entre memoria, abstracción y el proceso creativo.
Esta exposición ha sido financiada en parte por el Área Cultural Arts del Departamento de Desarrollo Económico de la Ciudad de Austin.
Ana Esteve Llorens nació en Valencia, España, y ha estado viviendo, intermitentemente, entre España y EE.UU. desde 2005. Posee un Master en Bellas Artes, en Escultura y Medios Extendidos, por Virginia Commonwealth University, y un Master y una Licenciatura en Producción Artística y Bellas Artes por la Universidad Politécnica de Valencia, España. Antes de iniciar su carrera artística, se formó como ingeniera y recibió el título de Ingeniera Técnica de Telecomunicación por la Escuela Politécnica Superior de Gandía, especializándose en Imagen y Sonido. Trabajó como ingeniera durante cuatro años, en Wolfsburg y en Madrid. Tanto su educación científica como artística
influyen en su trabajo escultórico. En sus piezas e instalaciones combina artesanía y tecnología en el tratamiento de materiales clásicos e industriales para vincular y expandir la sintaxis de la escultura.
Esteve Llorens ha recibido numerosos premios y becas, entre los que se cuentan una beca Fulbright, un premio a la excelencia de AMEXCID y una beca de la Fundación Arte y Derecho. Su trabajo ha sido exhibido en Europa y en Las Américas. Ha sido artista residente en Yaddo, Nueva York, en la Academia Francesa en Madrid y en el Instituto Nacional de Bellas Artes en la Ciudad de México, entre otros. Vive y trabaja entre Austin, Valencia y Denton, donde imparte escultura en UNT.