AKIN
Carlos Donjuan & Marilyn Jolly
Opening Reception: Friday, February 19, 7-10pm
February 19– March 20, 2016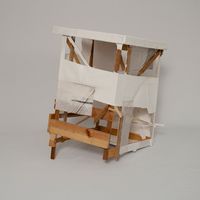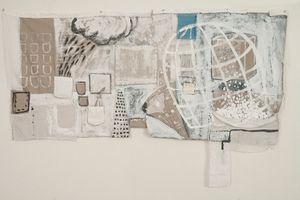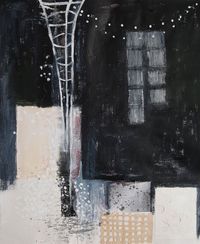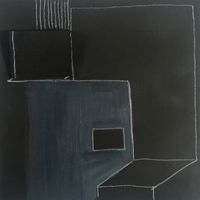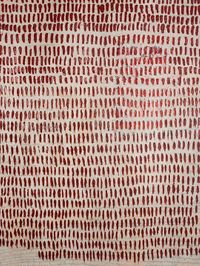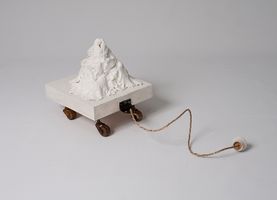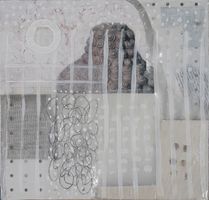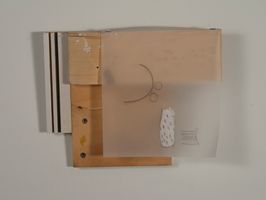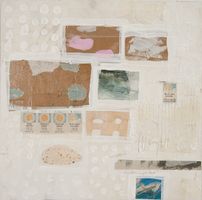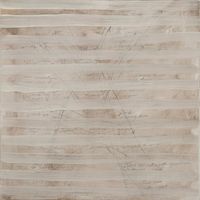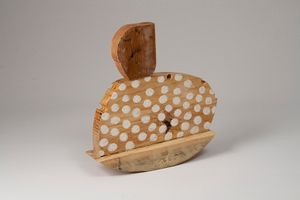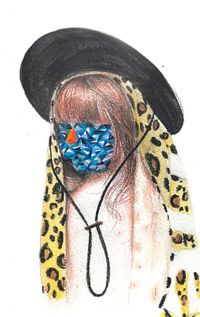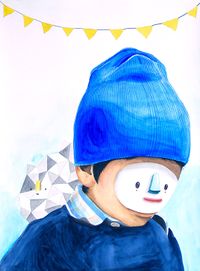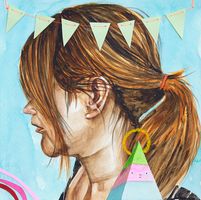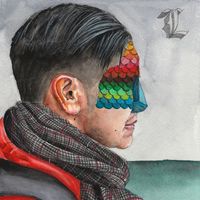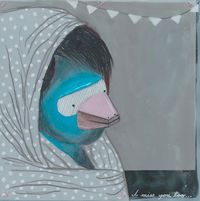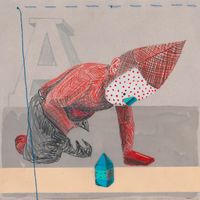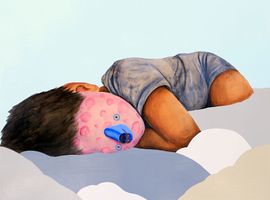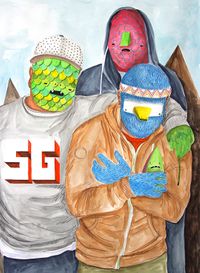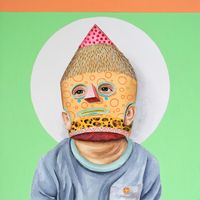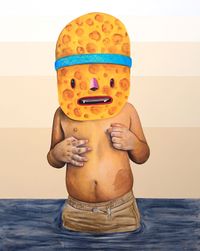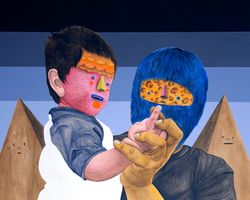 Akin features artwork by Carlos Donjuan and Marilyn Jolly, both are visual art faculty at the University of Texas at Arlington. They come from different generations and different cultural influences, but they share an interest in the special qualities of materials and color harmony. Each strives for a type of simplicity or directness in their work without sacrificing content.
While Carlos Donjuan is a former student of Marilyn Jolly's at UTA, today as colleagues they check in regularly for peer support. Their relationship is bonded by an open-minded approach to work while maintaining a strong point of view. Jolly currently works in traditional oil painting, acrylic paint, collage and encaustic. Donjuan works in watercolor, acrylics, spray paint and collage.
"When I first entered college, I changed my major from Visual Communication to Business to undecided. Once I entered the painting program and met Marilyn, everything made sense to me and I had a better idea of what I wanted to do. I am very lucky to have her as a mentor, a colleague and a friend. She has always looked out for me. I learned everything I know about materials from Marilyn. My use of Birch wood panels, watercolor paper and mixed media all come from her teachings. We use similar materials but with different visual information. When Marilyn talks about her work, she is very honest, sincere and peaceful. That is an energy that I try to embed in my work as well." – Carlos Donjuan
"I met Carlos when he began taking my painting classes when he was an undergraduate at UTA. Early on, I recognized that he was mature beyond his age, focused and quietly ambitious. He was one of those students who spent hours in the painting studio and asked a lot of questions. At the time, he was also working on a lot of graffiti type art with his collective "Sour Grapes", so he was getting a practical education on managing that career and on doing commission work. Through all of this, he was making work that had a strong point of view and it was noticed by a lot of people including his peers. I have always been impressed with his thoughtfulness and open-minded approach to his work while he has maintained a focus on the approaches and concepts that interest him. Although our work is fairly different on the face of it, we come from different backgrounds, grew up in different time periods, I think we come from some similar positions. I am impressed with Carlos's work ethic and his sincerity. Our interest in structure, how something is formed and developed is something we both think about. I think we both consider the formality of the work we make how it is arranged, etc. quite a bit" - Marilyn Jolly
Artist Statements:
Carlos Donjuan
These works invite visitors to journey with Donjuan as he continues to explore his personal narrative of societal constructs and perceptions of illegal immigration.
A product of illegal immigration himself, Donjuan often reflects on his upbringing and the consequences associated with illegal immigration. He continues to redefine and contextualize the terms he has heard as a youth with the goal of a visual translation that everyone can relate to. His work is acutely personal, often referencing family and friends in hopes of gaining a better understanding of his fears of not belonging, failure, and even mortality. A young father himself, he is concerned that his son will face the same moral impressions that perplexed Carlos in adolescence.
This new body of work aims to take on the pejorative term "alien" and looks to playfully appropriate its meaning with figures cloaked in sprightly shapes and patterns. The masked hybrid characters of people and creatures found in Donjuan's work allows the viewer to be comfortably confronted.
Marilyn Jolly
I feel a strong connection to the Japanese concept of Wabi Sabi, sometimes described as an appreciation of beauty that is imperfect, impermanent and incomplete and is often centered on the idea of transience.
Fragility, directness/essence of a thing, repetition, imperfection, process and time, observation of the natural world; these are some of the influences on my work.
Attention to my breath, practice, present awareness in my mind and body are what I strive to understand and to have patience with as I make my work. This informs my sense of humor about myself, my curiosity and my interest in specific materials that evoke translucency or time through the effects of wear and tear or human intervention.