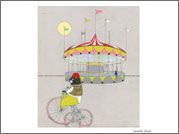 Jennifer Davis, Mark Nelson & Terrence Payne
opening reception: saturday, march 3, 7-9pm
exhibition dates: march 3 - april 1, 2012
Through pattern, candy colors and imagery, "Absurdities Crept In" is a show of odd tales waiting to be told. Tales about the awareness of time, stumbling through life's fleeting experiences and one's true character. This exhibition features three artists with meticulous drawing styles and abundant illustrational talent, including paintings from Jennifer Davis and Mark Nelson and color pencil drawings from Terrence Payne.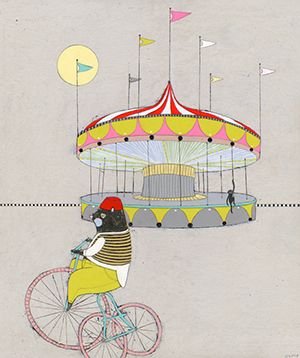 Jennifer Davis
My current work is a series of whimsical and emotional narrative portraits that attempt to portray my own experiences and desires and relate them to more universal truths about the world we live in. The animals, objects, people and places depicted each have unique meaning that relates to my own life and experiences but attempt to communicate something subtly recognizable and personal for the viewer as well. Each story is played out in a dreamland that somehow feels like home. The surreal Candyland-like exteriors and unbridled playfulness hint at a darker undercurrent just below the surface. Such is the delicate balance between the subjects more bestial natures and their more humane and generous qualities.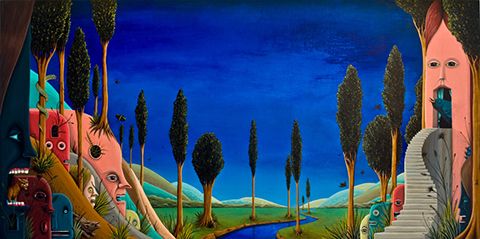 Mark Nelson
I fell in love with creating visual things at a very early age. I remember getting so excited about building stuff with Legos or making little drawings. At some point I began to realize the connection I could create with others through my drawings and this was just as exciting as the creation itself. So now I'm little older and I've replaced my drawings with paints but I'm still that little kid having fun creating and looking for that connection. I'm now starting to use the creative process to explore some bigger concepts in life like self perception, the mystery of time, mortality, spirituality and our complex relationships to other humans, other species and the always expanding world around us.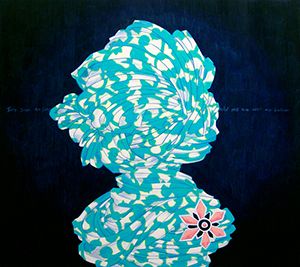 Terrence Payne
My oil pastel and color pencil portraits combine narrative elements, refined organic forms, along with delicate and bold lines to suggest movement and evolution in his subject's character. The earnest beauty ensuing from the clumsy actions of the subjects as they stumble through life in pursuit of their ideal existence inspires me. Whether or not they ever reach their prescribed potential is irrelevant, it is the fleeting and universal experiences that happen along the way, which truly define their humanity.