Abby Flanagan & Kerry Maguire | When it suns, it pours
Opening: Saturday, June 10, 7-10pm
Exhibition Dates: June 10 – July 9, 2023
Gallery hours: Saturday & Sunday 12-6 or by appointment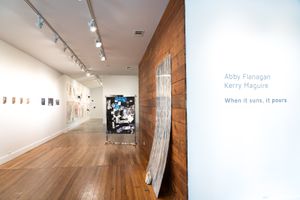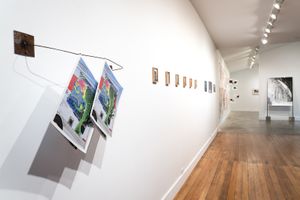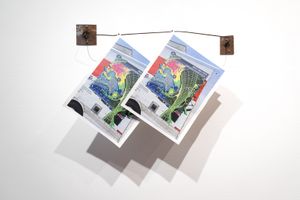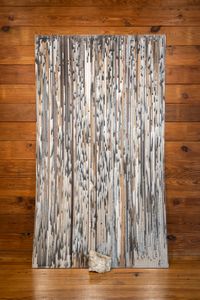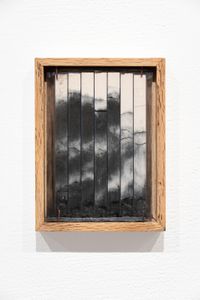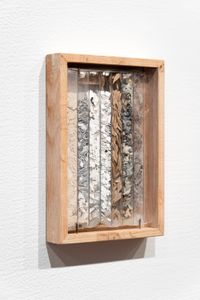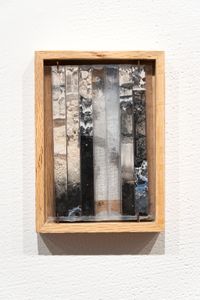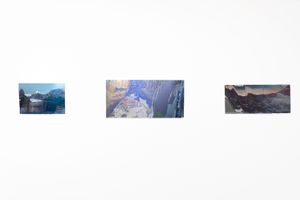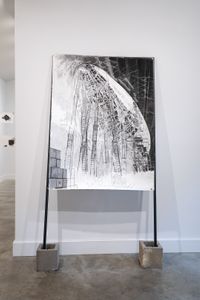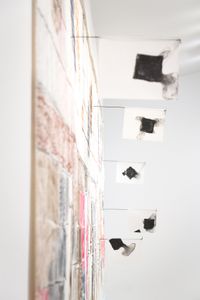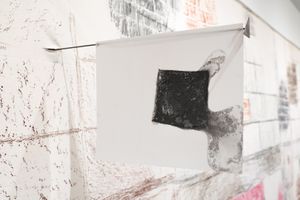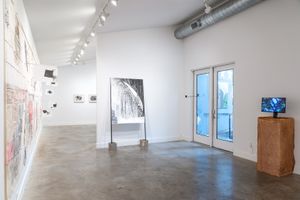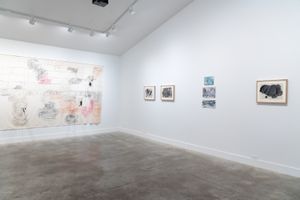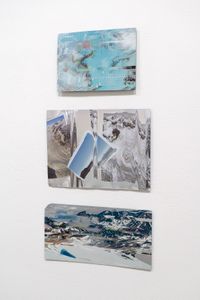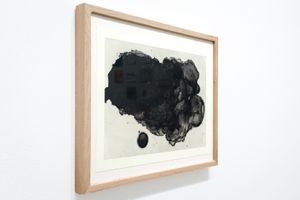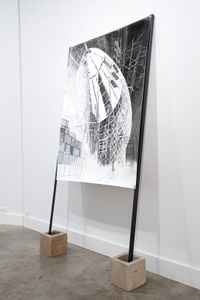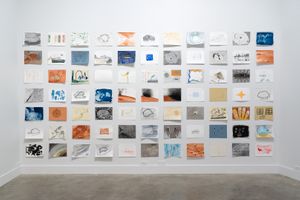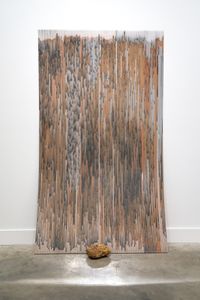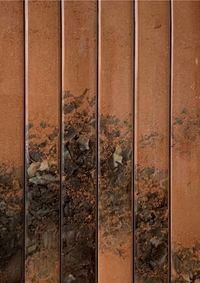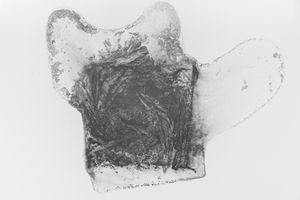 When it suns, it pours is an exploration of perceptual downshifts that scale the environmental to the elemental, an exercise akin to looking for a star with a microscope. This exhibition of drawing, printmaking, sculpture, and sound installation by Abby Flanagan and Kerry Maguire features artworks that are fragments of day-to-day attempts to reckon with oblivion. Through an accumulation of small gestures, each artist logs daily encounters with their environment that unveil facets of their surroundings which would otherwise go unnoticed. Both artists turn to material traces and glitching as a means of calling attention to the realm of the infinitesimal and the unapparent: a singular shell in the ocean, a particle of dust in the atmosphere, a drop in a rainstorm, a blip on the radar.
Flanagan and Maguire's investigations seek fault cracks in the avalanche of information, models, and data that attempt yet fail to articulate the pervasive narrative of environmental threats in contemporary life. By sounding the depths of intimate, tactile experience and material knowledge, the artists work in collaboration with weather, minerals, water, infrastructure, and each other to ask: how does the ostrich learn to lift its head from the sand?
Abby Flanagan
Flanagan is an artist living and working in St. Louis, Missouri. Her work investigates the nature of perception. Flanagan uses drawing, sculpture, and installation to reconfigure materials and images into new contexts as a means to invite playful and poetic encounters. She completed a B.F.A. at Montana State University in 2015 followed by an MFA from the University of Texas at Austin in 2022. She has participated in artist residencies at SOMA Summer in Veracruz MX, Burren College of Art in County Clare IR, Mildred's Lane in Narrowsburg NY, and Orein Arts in Elmira NY. Flanagan has worked extensively in nonprofits and artist initiatives, including the Imagine Butte Resource Center in Butte, MT, as a contributor and designer of the Butte Arts Monthly, and as Development Coordinator at the Maine Media Workshops + College, and visual art co-editor for the Bat City Review. She currently teaches Painting and Drawing at Sam Fox School of Design & Visual Art at Washington University in St. Louis.
Kerry Maguire
Kerry Maguire is a writer, multidisciplinary artist and electronic musician from Mohkinst'sis, which is the Blackfoot name for the municipality currently known as Calgary, Alberta, Canada. Using techniques of imprint, transfer and decay, she leverages experimental printmaking as a way to create an unstable index of reality. In her practice, she works with images of landscape, and with minerals, water, and clay to posit precarious, nascent archives of place.
Kerry has exhibited her installation work, prints, sculpture and sound work in Ireland; Latvia; Estonia; and across the United States and Canada. She has participated in artist residencies at Artscape (Toronto), The National Music Centre (Calgary, Canada), the New York Studio Residency Program (Brooklyn), and The Burren College of Art (Ireland).