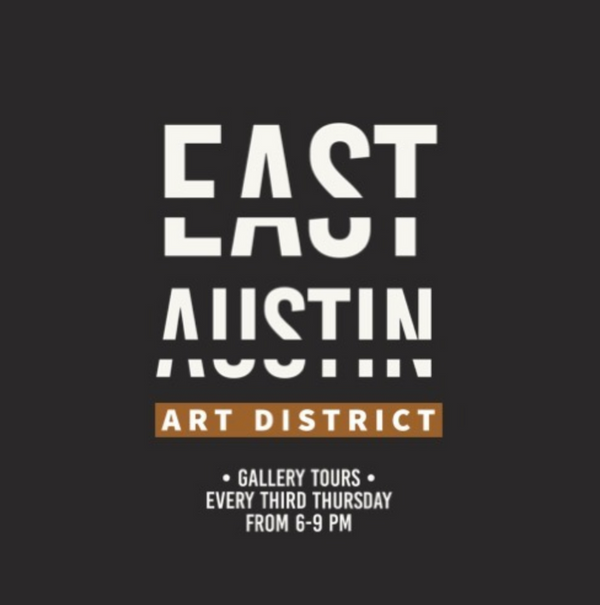 Third Thursday
May 18, 2023 6pm - May 18, 2023 9pm
East Austin's visual art scene is banding together to create the "East Austin Arts District" and monthly events!
Join us for a self guided tour. The galleries listed below will all be open from 6-9 pm every third Thursday of each month.
Our 3rd Third Thursday is May 18th, come out in support!
@almostrealthings, @artfromthestreetsaustin, @artsparktx, @bolm_arts, @cloudtreestudiosandgallery, @coronadoprintroom, @prizerartsandletters, @somethingcoolstudios, @colabprojectstx, @unchained.art.gallery, @central.machine.works